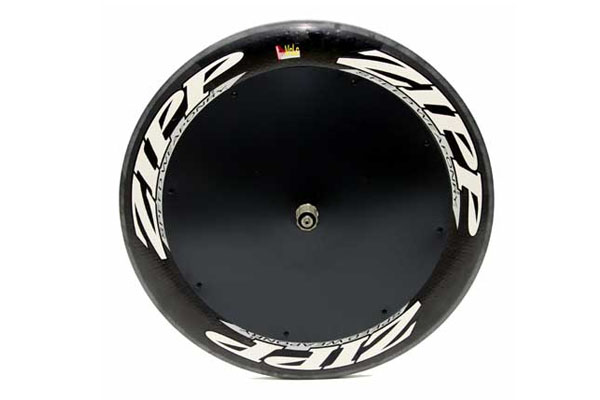 Aerojacket Disc Wheel Covers
Convert your rear wheel into a disc! Disc covers are easy to install and give you wind cheating aerodynamics at a fraction of the cost of a disc wheel. The lens-shaped plastic disc covers fit securely onto your wheel in minutes and can turning the wheel into a lenticular disc.
Custom sizes, including Powertap compatible are available to order SEE BELOW FOR DETAILS

Weight depends on the rim depth, ranges from 300-400g
Drive side: flatter disc half has "align valve stem here" decal.
Non-drive side: lens-shaped disc half has valve stem hole cutout.
Supplied with all fasteners (male/female pairs); 8 to do the job, 2 spares.
Additional hardware is available
2 vinyl adhesive valve hole covers supplied
For available wheel options see the drop down list below
CUSTOM COVERS
Custom covers are available - Price for custom covers is the same as standard price below
Covers can be made to fit most wheels including those with powertap hubs
To order EMAIL US with the following information...
Wheel make and model
Exact rim depth in mm
Number of spokes (plus information about unusual spoking patterns such as spokes in pairs)
Type of hub (standard or powertap)
A shipping address for delivery
We will then contact you to request payment. We place an order with the supplier for custom covers in the first week of each month.